---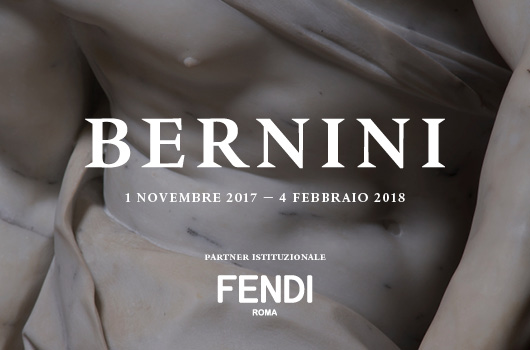 To celebrate the 20th anniversary of its reopening, the Galleria Borghese will inaugurate a major exhibition dedicated to Gian Lorenzo Bernini which continues the critical discussion begun twenty years ago with the "Bernini the Sculptor" exhibition. In effect, the Galleria, which contains the most important and spectacular group of Bernini's marbles, is the ideal venue for considering the artist's production as a whole and the complex problems connected with it.
The underlying theme of the exhibition is thus the privileged scene of sculpture at the Galleria Borghese, and its genius is Gian Lorenzo Bernini.
Ranging over the entire span of his long career, the exhibition is meant to complete that 1998 project, which examined specifically the great artist's youthful activity, with an in-depth investigation of the ways and stages in which Bernini's monumental sculpture established itself and the extent of the consequences, including a precise focus on the close relationship between painting and sculpture, which, during the 1620s, gave rise to the style currently called Baroque.
The single sections of the exhibition have been prepared by specialists in the work of the great artist, particular aspects of his career, or the role he played within the broader context of the Baroque (Andrea Bacchi, Maria Giulia Barberini, Anna Coliva, Anne-Lise Desmas, Luigi Ficacci, Stefano Pierguidi).
The exhibition will open to the public on 1 November 2017 and will last until 20 February 2018
---
---
---
---