A WHITE CHRISTMAS AT THE GALLERIA BORGHESE: THE MARBLE THEATRE GUIDED TOURS FOR FAMILIES
---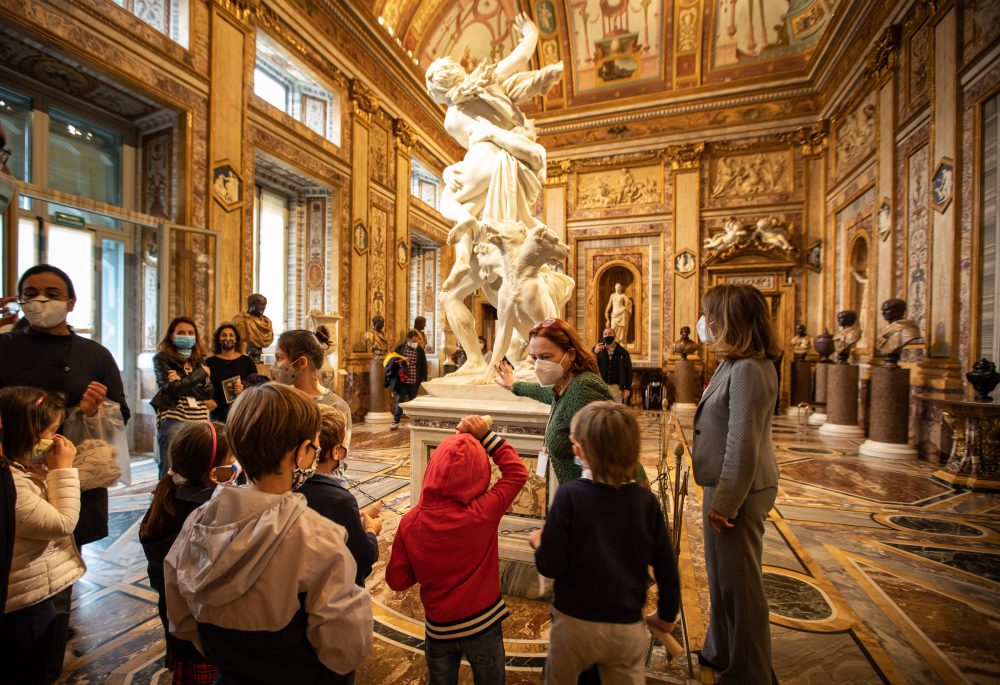 The Galleria Borghese is inaugurating guided tours for families throughout the Christmas period.
The tours offer a reading of some of the sculptures in the Borghese collection, focusing on the emotions and moods they express.
How do artists manage to overcome the limits imposed by marble? The expressiveness of the faces, the poses, the gestures, all contribute to giving life to the material, which takes on the appearance of the fighting satyr, Apollo and Daphne, David, and Paolina Borghese, works that children will be invited to mime with the aim of stimulating their spirit of observation and better understand the myths, stories and legends linked to them.
The visit will begin and end in the entrance hall where children will be able to invent a short fantasy story linking the sculpted characters in the collection with those painted by Mariano Rossi in the fresco on the vault.
Visits are held in Italian.
Participants: children aged 5 to 11
Length of visit: 1h
Reservations are required by clicking on PURCHASE  or by calling the number +39 06 32810
Calendar of visits: throughout the Christmas period from December 8th to January 6th according to the following schedule:
– from December 26th to January 6th, every day at 4 pm (except on the days when the museum is close: December 25th, January 1st and Mondays).
– Wednesday December 8th and all following weekends, in addition to the 4 pm tour, there will also be one in the morning at 11 am
Costs:
– adults: cost of ordinary ticket
– children: free + guided tour € 5.00
(subject to availability)
---