SECRET GARDENS TO OPEN ON SATURDAY 10 OCTOBER
---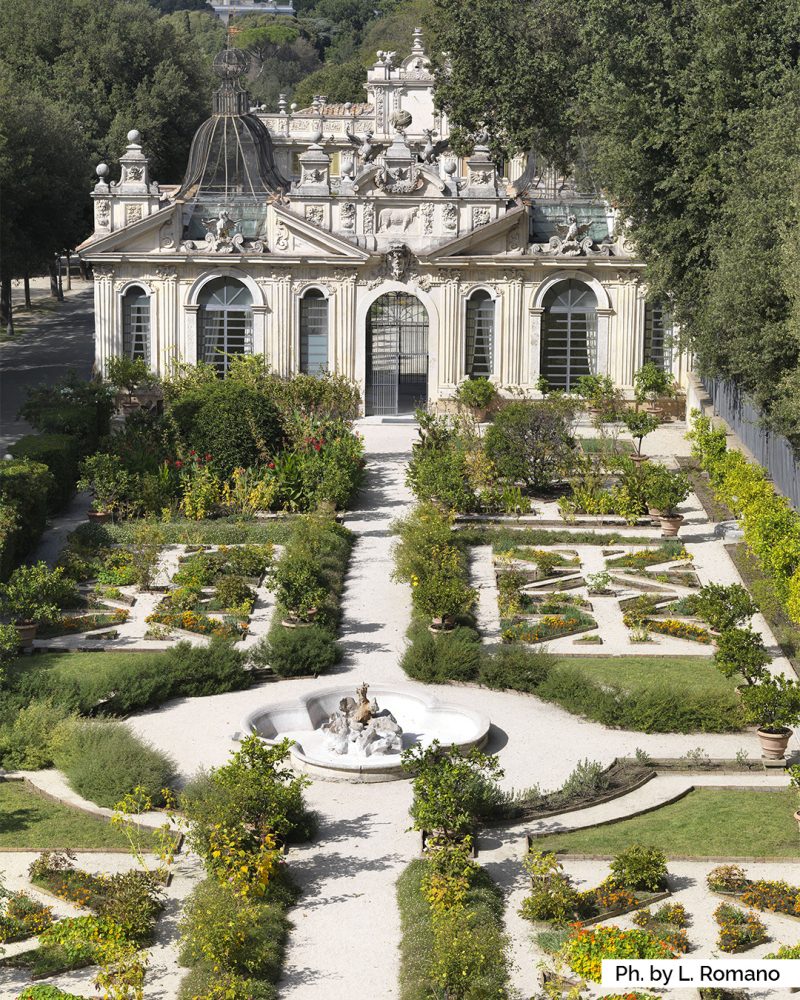 On Saturday 10 October the Borghese Gallery is opening the Secret Gardens with the support of volunteers from the Fondo Ambiente Italiano (FAI)
In the early seventeenth century Cardinal Scipione Borghese had some enclosed gardens, including the Giardino dell'Uccelliera and the Giardino della Meridiana, laid out near the casino nobile (country house) – the current Borghese Gallery – with a view to displaying flowers. The gardens, which were divided internally into compartments according to an ornamental geometric pattern and delimited by a small fence, arose from what at the time was a widespread desire to cultivate and show off fine, rare and exotic flowering plants, especially bulbs and old cultivars resulting from selections made by seventeenth-century florists. Despite numerous modifications over the course of time, the seventeenth-century layout of the gardens has remained intact. The main showcase for flowers was the Giardino dell'Uccelliera, which takes its name from the monumental aviary, decorated on the inside with ornithologically themed paintings, stuccoes and heraldic decorations relating to the powerful Borghese dynasty.
Guided tours – every 15 minutes from 9am to 6pm – by prior booking only. Go to the page, to register for one of the tour slots. Bookings remain open until all places have gone. A donation to the FAI is requested when booking. Access is via the side entrance to the gardens on Viale dei Daini – Villa Borghese.
Tours are only in Italian.
The bookings for 27 September, suspended due to bad weather, are confirmed.
Further details can be found at www.fondoambiente.it or by emailing roma@delegazionefai.fondoambiente.it
Continue your visit to the Borghese Gallery by purchasing tickets at BUY or by calling 06 32810.
Grateful thanks to the Direzione Gestione Territoriale Ambientale e del Verde di Roma Capitale
---