---
OPEN TO PUBLIC THE EXHIBITION TITIAN. DIALOGUES OF NATURE AND LOVE
---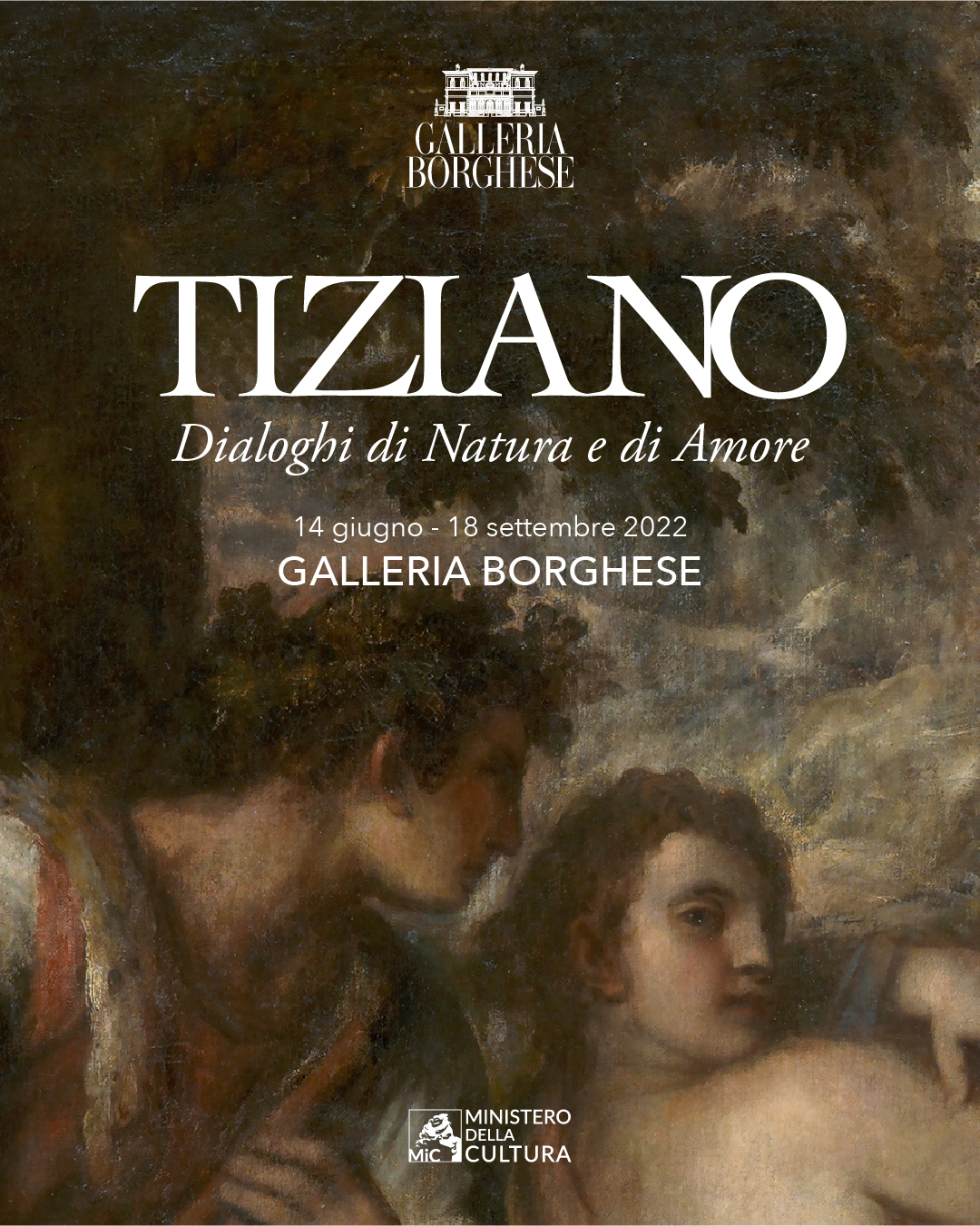 Tomorrow will be open Titian. Dialogues of Nature and Love, a dossier exhibition that stemmed from the loan of Titian's painting Nymph and Shepherd by the Kunsthistorisches Museum in Vienna as part of a programme of cultural exchange between the two institutions.
The encounter between the Vienna canvas and the works by Titian in the Galleria Borghese – Sacred and Profane Love and Venus Blindfolding Cupid – enables the paintings to interact with each other around two themes that were a constant feature of the artist's production: Nature, as symbolic landscape and place of human action, and Love, depicted in its various forms – divine, natural and matrimonial love – personified by Venus or a nymph, a young girl or a bride.
Nature and Love are closely intertwined and represent part of the life cycle, in a harmonious relationship to which alludes the romantic and musical allegory of the Nymph and Shepherd. This is the final episode of a recurrent theme addressed for the first time by the young Titian with the Three Ages of Man (Edinburgh), here presented in the form of a copy by Sassoferrato (from Museum storage).
To know more about the exhibition click here
To know more about the educational activities related to the exhibition click here 
---
---